FILMMAKER
Making movies. They're all good! Learn more on wikipedia or IMDB.
E me at movie headquarters: jeremy@jeremyworkman.com
LILY TOPPLES THE WORLD (a Discovery+ Original)
STREAM NOW ON DISCOVERY+ (free trial)
Winner Grand Jury Prize Best Documentary - SXSW 2021
Winner Audience Award Best Documentary - SFFilm 2021
THE WORLD BEFORE YOUR FEET
(I love this movie. sorry but i do! I'd love it even if i hadn't made it)
Watch it tonight!
100% on RottenTomatoes
THE WORLD BEFORE YOUR FEET was released in theaters to wide acclaim in 2018/2019 and played for nearly 6 months in movie theaters across the US and Canada, totalling over 75 US cities.
Watch on Amazon Prime Video. (Or find on iTunes, Google Play, etc).
Get the Special Edition DVD thru Kino Lorber.
Germany/Austria - "New York - Die Welt vor Deinen Füssen"
Click over to this page for all information on our German release, including our Special Edition German BluRay with loads of Special features!
UK - Find The World Before Your Feet streaming on True Story!
Featuring loads of extras and added content!
Find it in lots of other countries - Russian, Australia, Thailand, Mars, etc.
MAGICAL UNIVERSE
Watch it tonight!
(Also good and weird. Mostly weird. But you'll like i promise!)


In 2014, I made the documentary MAGICAL UNIVERSE. The film is about a reclusive and eccentric 88-year old outsider artist who became my close friend for over a decade. The film won several film festival awards and subsequently was released theatrically by IFC Films in Winter 2014/2015.

The documentary was a Los Angeles Times and Village Voice Critic's Pick and was selected by the New York Times as recommended watching when it debuted on Netflix. You can now find it on iTunes, Amazon Instant, IFC Unlimited, and special edition DVD. In 2016, Magical Universe was featured at the Louvre as part of the Barbie exhibit at the Musee Des Arts Decoratifs.
a few other odds and ends lurking in the back of the drawer...
TRUE NEW YORK / ONE TRACK MIND
Watch it tonight! (99¢ on iTunes!)
WHO IS HENRY JAGLOM?
Watch it tonight!
I made the feature documentary WHO IS HENRY JAGLOM? It premiered at AFI Film Festival, won Best Doc at Slamdance, aired on PBS's documentary series POV, is available on Special Edition DVD and was recently featured on FilmStruck (R.I.P.) Get it on Netflix DVD tonight!
I am the producer of TRUE NEW YORK, a documentary anthology film that was the top-selling "Short Film" on iTunes in Spring 2019. One of the films featured in True New York is my own ONE TRACK MIND, which premiered at the Tribeca Film Festival and aired on PBS. (Fun fact: I also edited a book on the same subject called One-Track Mind: Drawing The New York Subway. The book was the recipient of a 2019 New York City Book Award. Find it everywhere books are sold. Makes a great gift. Only $23 on Amazon!)
I produced two ESPN 30for30 documentaries: Kid Danny and The Great Trade Robbery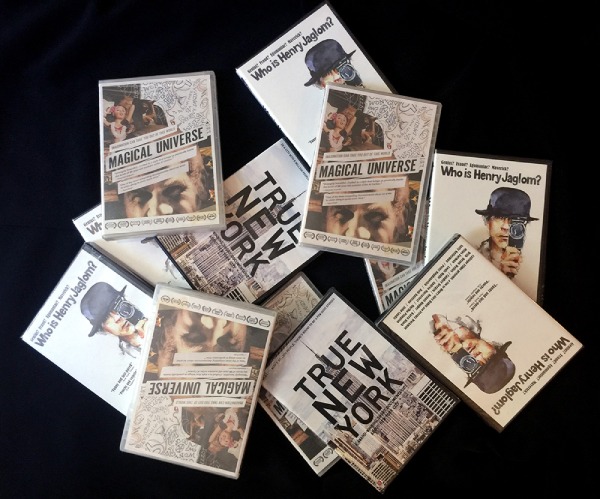 I've also directed a couple narrative shorts, one even was short-listed for an Oscar (Best Short). I kid you not! mad skillz.